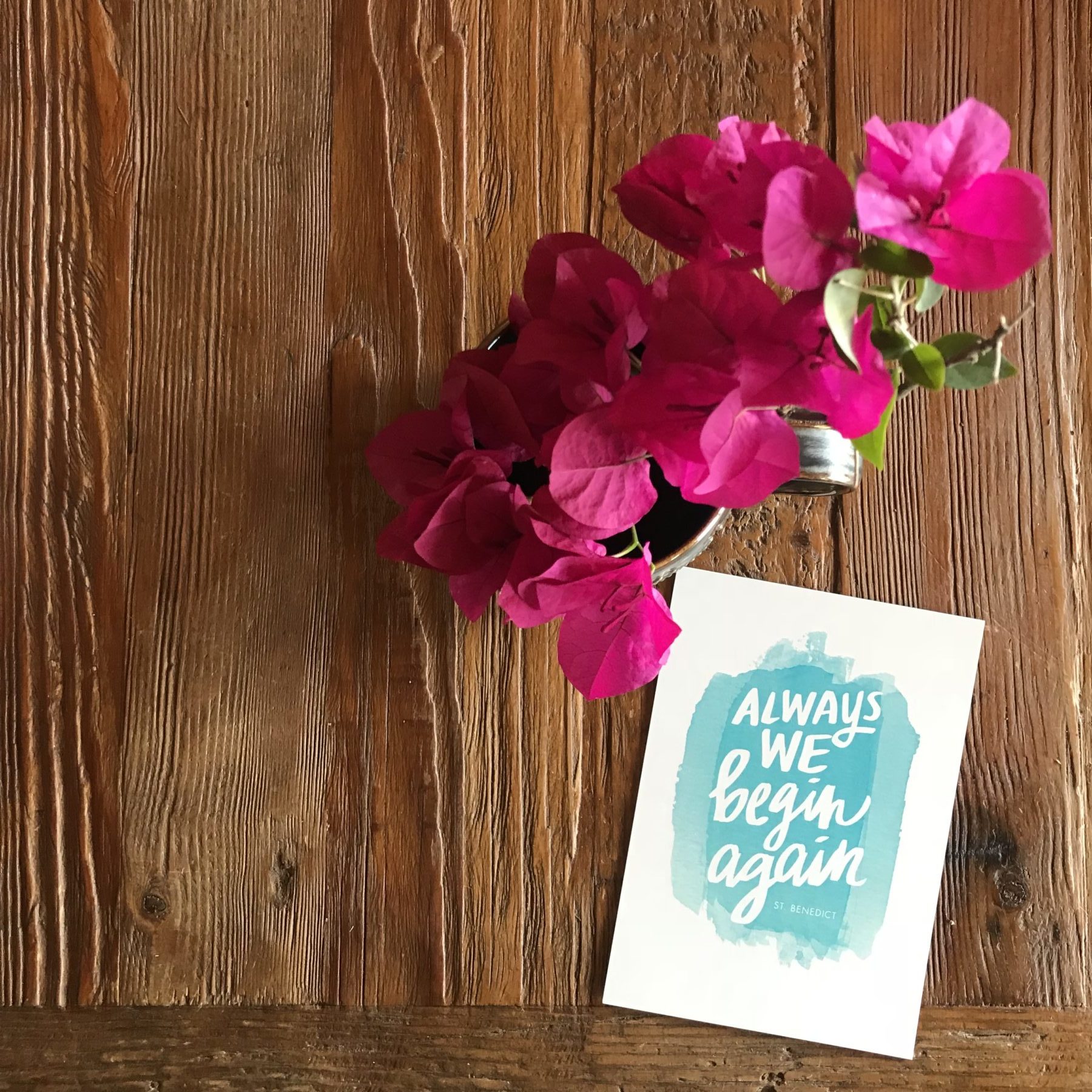 The last year has been the hardest year of my life. I have found myself in the middle of my greatest fear, walking through the very situation I would have done anything to avoid.
One year ago, my husband, Steve, came home from back-to-back deployments — he had been gone the better part of a year – and told me he was pursuing divorce. While certain aspects of our marriage had been difficult, I was not prepared for this.
Despite my attempts to change his mind, he has remained resolute.
So this year has been about the dissolution of something sacred, something I had bet my life on. And there's no prescription for surviving that kind of loss.
As I write this, I'm looking out at the James River in Central Virginia. From my desk, I can see the slow-moving murky water running parallel to me. It is flanked by lush green. About six weeks ago, the kids and I moved here from San Diego for the school year. We are here to be closer to my family, to slow way down, to get some space, to enjoy the changing seasons, to begin again.
It is hard and it is holy all at once.
Early on, God said to me:
"You are not losing your person. You are finding your person. And your person is you."
Loss is reductive, by nature. In loss, we lose things. The great mystery is that losing is inextricably linked to finding. We lose, lose, lose, and in that loss we find what was underneath, at the center, all along.
I had a dream last night that I was back on my college volleyball team. It was my senior year and, in the dream, I was coming back from an injury. I was ready to play, feeling able, but my coach wouldn't play me. Despite my attempts to show her I was ready and healthy, she kept overlooking me.
In the dream, I am devastated, angry, desperate to prove I can play. I'm doing everything in my power to try to convince my coach I'm ready, I'm capable, I'm well. And she won't give me the time of day. She thinks I'm there with the team as a helper, and I'm trying to show her that I'm actually a player.
I keep having these dreams about college volleyball. This one with the injury where I'm trying to fight my way back into the starting line up. And others. In one, I'm my current, 42-year-old self trying to make the team again. Trying to prove that I can still contribute. Trying to get out there.
I know so very many of you are in the midst of your own loss. Debilitating, life-altering loss. Loss of relationship. Loss of hope. Loss of identity. Loss of future. It feels radically consuming. Like me, you worry this loss will disqualify you, take you out of the game, render you incapable and unworthy. You're tempted to flag down the people in charge to let them know you can still play, you're not incapacitated, you still have what it takes, you're not irrevocably altered. You're tempted to hatch a plan, find the solution, fix it. And yet . . .
Here's the greatest truth I can give you right now: Sometimes a wall is a door. We run headlong into a wall that is unforeseen and unforgiving. It hurts like hell. But if we will actually let ourselves hurt, feel it, experience the pain, experience the incapacitation, the injury, lay on the ground for awhile, live into the loss instead of trying to spring into frantic action, get back in the game, and prove we're fine . . . we just might find that the wall was actually a door after all.
We just might find that often death must precede new life, that new life begins in the dark, and that transformation only take place because things have fallen apart. Something old is falling apart so that something new can be formed. We just might find that loss is a game-changer.
We catch a glimpse of a self that bears the image of God. A self that cannot be consumed by circumstances. A self that is irrevocably loved. A self that is eternally held. No matter what. We find these things because of, not in spite of, the loss.
A voice is whispering to me as I watch the river . . . Let it happen. Let it happen to you. The losing, the finding. The falling apart, the coming back together. All of it. Sit very still. Keep breathing. And let it happen.
Always we begin again,
Leeana