This error message is only visible to WordPress admins
There has been a problem with your Instagram Feed.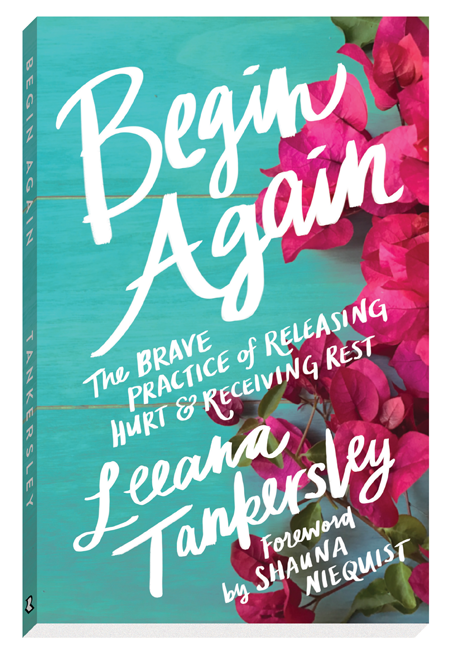 LEEANA TANKERSLEY NEW BOOK – OUT NOW!
BEGIN AGAIN
The brave practice of releasing hurt & receiving rest.
What happens when life begins to trip us up and failure starts creeping in? Many of us just keep on doing the same thing, hoping for different results. Some of us look for escape, to find a way out of the mess we feel that we've created. But neither enduring nor escaping is ultimately what we need.
Leeana Tankersley is a writer, mother, & storyteller.
She's the author of four books: Begin Again (2018), Brazen (2016), Breathing Room (2014), and Found Art (2009). Leeana loves good stories, chips and salsa, and the underdog. She speaks all over the country about waking up those beautiful and sacred parts of ourselves that can go dormant. She and her family live in San Diego.
"We all want to find our voice, feel comfortable in our own skin, and come out of hiding. Leeana is a trustworthy companion on this journey of becoming broken and beautiful."