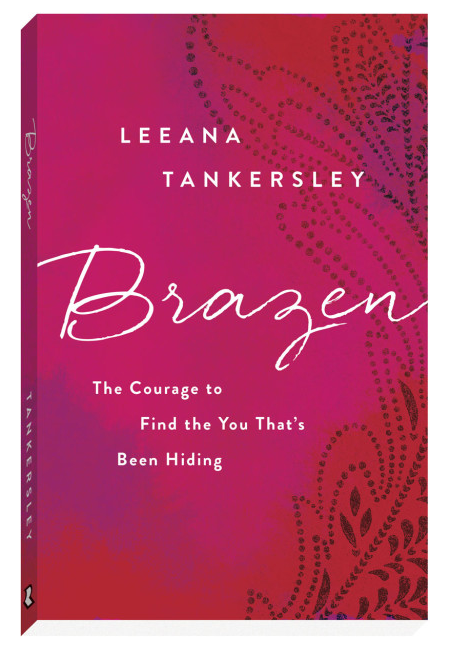 BRAZEN:
The Courage to Find the You That's Been Hiding
(Revell, 2016)
There are so many moments in life when we choose to silence our intuition, abandon our own voice, and play small because we wonder, deep down: "Do I know who I really am? Is who I really am enough?" It's courageous work to learn to live from our essential identity--loved, worthy, whole. But what if God is calling us to shamelessly recover the woman he created us to be? What if God is urging us to be--for the first time in our lives--brazen?
BOOK AVAILABLE AT THESE RETAILERS
"Leeana refuses to reach for easy answers, instead leading the reader on a journey of accepting our own humanity."
"Every book Leeana writes instantly becomes my new favorite book."
"Leeana has reached deep inside herself and offered her readers her own life and soul with such generosity."