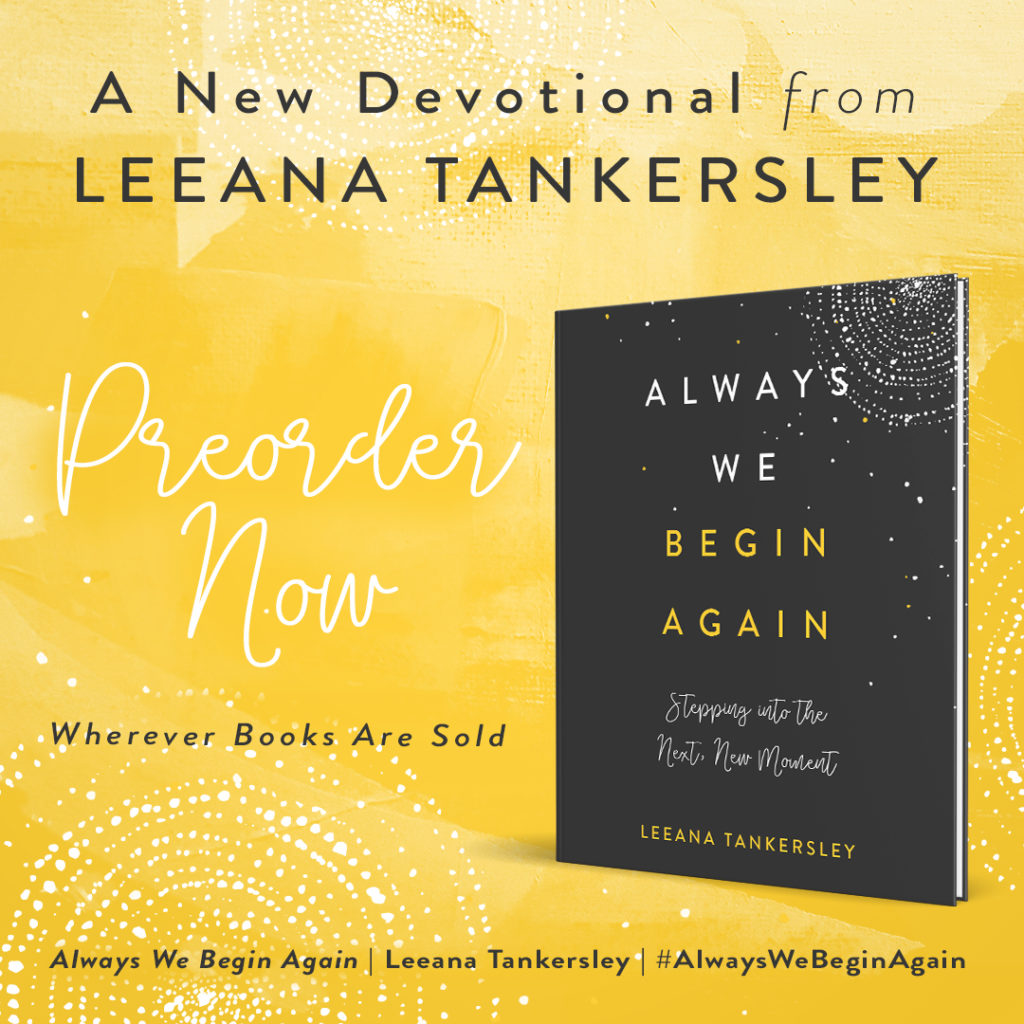 You guys! I'm so excited to announce that I have a new book coming at the end of summer — August, 20, 2019 to be exact. I've been working on it for some time now, and I can't wait to put it in your hands because this one's a bit different from my other four.
Always We Begin Again: Stepping Into the Next, New Moment is a devotional with 100 short readings and reflections. Some of the pieces are based on favorite passages from my previous books and some are brand new writings.
Did I mention it's going to be gorgeous?!? My publisher is going all-out. It will be hardback with beautiful gold metallic details. A perfect gift!
You can pre-order now wherever books are sold. Pre-ordering is a huge support to me as pre-order stats help grab the attention of bigger retailers (hello Target, I love you!!!!). Ooh la la!
I continue to need the message of beginning again each and every day, and I hope it resonates with you too! As always, thank you for your incredible support and love over these years of writing. It is a gift to journey together!
All my love,
Leeana