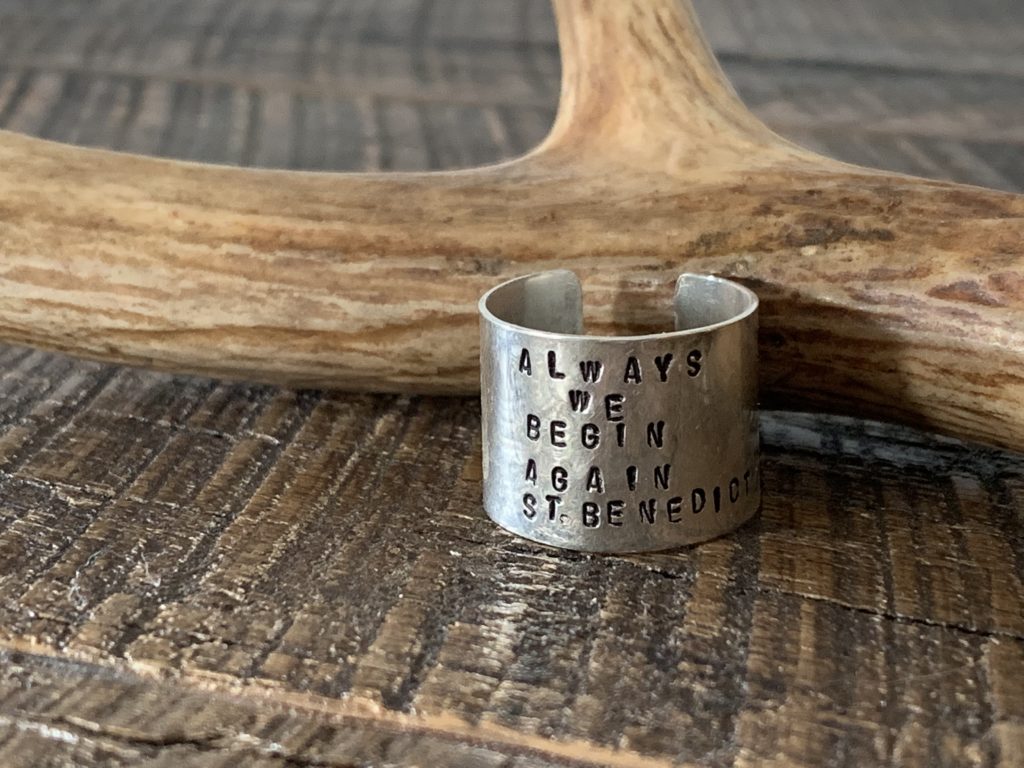 I need every possible reminder that my chances haven't run out, I'm not done for, and his mercies are new every day. You too? If so, I've got a few handmade pieces of jewelry — tokens of truth — that can serve as a nudge when you need it.
These Always We Begin Again statement rings have been especially popular, so I've restocked a few in each finish. They are going fast, so be sure to grab yours SOON. Shop HERE, and choose from rose gold filled, yellow gold filled, or sterling (pictured above). Check out the other styles, too, while you're there — necklaces, earrings, bracelets.
Remember, there is always a hand reaching toward you, there is always grace available, and there is always a chance to begin again.
All my love,
Leeana
P.S. As you may already know, I have a brand new devotional releasing in less than a month! Eeeek! It is yet another reminder that we can always begin again. Pre-orders are a huge support to me, so snag your copy HERE if you haven't already. Thank you!